Staff
DIRECTOR
---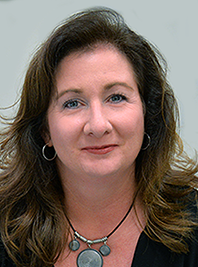 Christine Maidl Pribbenow, Ph.D., is a Senior Scientist and Director of the LEAD Center. As a professional evaluator, she uses mixed methodology to assess student and faculty learning, and to evaluate educational programming for postsecondary institutions and organizations. She has been the Evaluation Director on a variety of programs to increase the number of underrepresented minorities in STEMM, including women and different racial/ethnic populations. As the Director of LEAD, she works with potential partners to develop evaluation plans and after funding, oversees professional evaluators who conduct the evaluation.


---
EVALUATORS
---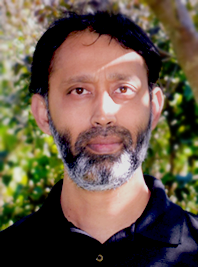 Mohammad Akanda, Ph.D., is an Associate Researcher at the LEAD Center/Gear Learning, WCER. He is exploring game-based learning outcomes using data analytics and conventional research designs. Before this position, he worked on online game development to understand how children learn. Mohammad also worked in visualization components development to support symbolic and non-symbolic fraction learning. Having an engineering and applied mathematics background, he is passionate about solving real-world problems using mathematical techniques.
---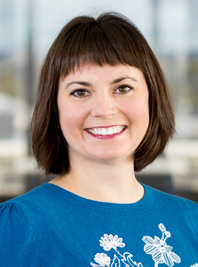 Christine Fabian Bell, M.S., is an Assistant Researcher at the LEAD Center. Her evaluation experience involves community education programs, NSF funded scholarships, undergraduate research experiences, first-year student engagement activities, and women in STEM. Christine has skills in mixed-methods research, data collection and analysis, survey design, and qualitative data analysis software. She has bachelor's and master's degrees in Sociology and Rural Studies from South Dakota State University.
---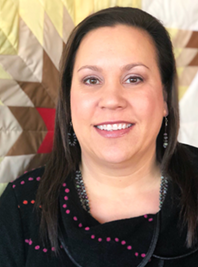 Nicole Bowman-Farrell (Mohican/Munsee), Ph.D. is a Researcher and Evaluator in the LEAD Center. Culturally and contextually responsive educational research, evaluation, and policy studies are central to the work Nicole has carried out over nearly two decades.  By working "with" people and not "on" them, Nicole is known as a responsive and effective multi-jurisdictional and government systems subject matter expert.  She has been a leader on educational and government initiatives where Tribal and non-Tribal agencies partner to improve outcomes, capacities, and competencies for more effective, responsive, and impactful programming.  As an evaluator, trainer, and technical assistance provider, Dr. Bowman has increased the skills, competencies, and capacities for many university, non-profit, and for-profit academic organizations working with Indigenous and other marginalized populations.  In May 2015 Nicole graduated with her PhD from the Educational Leadership and Policy Analysis Department at the University of WI-Madison.  Her multi-jurisdictional educational policy study was the first in the country to examine how Tribal and non-Tribal educational policy is developed and implemented as public and Tribal governments educate Indigenous students attending K-12 public schools.   Dr. Bowman currently is an active elected leader, international annual conference trainer, and/or an appointed advisory member for several work groups under the American Evaluation Association, the Center for Culturally Responsive Evaluation and Assessment, and the Eastern Evaluation Research Society.
---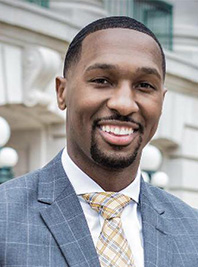 Donald D. Dantzler Jr. (Ph.D./ABD) is an Assistant Researcher and Evaluator at the LEAD Center. He evaluates the Fair Play Project, which is a computer-based designed to highlight implicit bias incidents in academia. Before this position, he was an Inclusive Excellence Fellow for two years at the University of Wisconsin-Whitewater in a dual appointment between the College of Business & Economics and the College of Education and Professional Studies. Donald also consults on several projects analyzing and developing structured mentoring programs for African American males. Having an Economics and quantitative research background, he is passionate about solving real world problems using statistical techniques.
---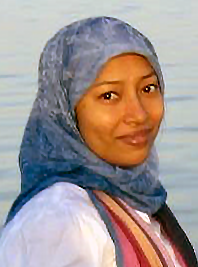 Nafsaniath Fathema, Ph.D, MBA, is an Associate Researcher in the LEAD center.  Her research focuses on three areas: program evaluation, improvement of STEM education, and adoption of technology for teaching and learning processes. Most recently, she has been working on several NSF-funded research grants, that focus on improving students' motivation and retention in STEM education. Her technology adoption research contributes to the current understandings of what factors influence faculty members' and students' attitudes toward web technology adoption in higher education settings and how these effect the teaching and learning processes. Dr. Fathema is a mixed methods researcher. Based on the research questions, she utilizes quantitative, qualitative or mixed methodology to study different phenomenon. Dr. Fathema has taught a wide variety of graduate and undergraduate educational research methods and business courses in the US and abroad for over 10 years. Dr. Fathema holds a Ph.D and a graduate certification in program evaluation from Auburn University. She has an MBA in MIS and e-commerce marketing from the Rochester Institute of Technology.
---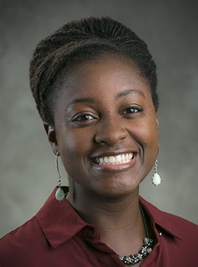 Tenah K. A. Hunt, Ph.D., M.P.H, is an Assistant Researcher with the LEAD Center. Dr. Hunt is passionate about using mixed-methods, strengths-based, and culturally responsive evaluation approaches to improve educational and health outcomes for youth and families of color. Evaluation projects Dr. Hunt worked on prior to LEAD Center include: a multi-year quasi-experimental design study evaluating the effectiveness of a county-wide home visiting program; fidelity assessment of an African American father and son parenting program; and the evaluation of housing stability outcomes of homeless adolescents after receiving services at a community-based organization. Dr. Hunt received additional focused training in program evaluation through her participation in the American Evaluation Association's Graduate Education Diversity Internship (GEDI) Program. Dr. Hunt holds a Ph.D. in Social Welfare from the University of Wisconsin-Madison, where her dissertation work focused on the mechanisms through which parental racial socialization influences academic achievement among African American youth. She additionally holds a Master's in Public Health with an emphasis on Health Behavior and Health Education from the University of Michigan.
---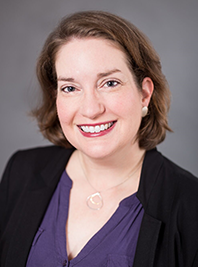 Kate McCleary, Ph.D., is an Associate Researcher with the LEAD Center. Evaluation and assessment has been central to the work Kate has carried out in international education over the past decade. She uses evaluative practices in examining undergraduate intercultural learning and cultural adjustment, and establishing and reviewing international, university-partnerships within higher education settings. She was a member of a longitudinal, team-based, evaluation of a girls and marginalized children/youth empowerment program carried out in eight countries through the Minnesota International Development Education Consortium. Kate appreciates the utilization of mixed-methodology in evaluation studies, and has taught qualitative research methods at the undergraduate level. She values the insight and understanding that her work provides to institutions and organizations with which she partners. Kate holds a Ph.D. from the University of Minnesota in Educational Policy & Administration with a focus in Comparative International Development Education.

---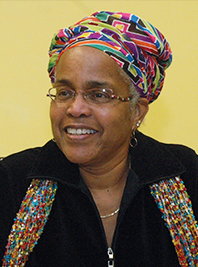 Hazel Symonette, Ph.D., Program Development & Assessment Specialist Emerita, is Evaluation Facilitator at the Wisconsin Center for Education Research—the LEAD Center (Learning through Evaluation, Adaptation and Dissemination) and the Wisconsin Evaluation Collaborative (WEC). Her work focuses on using assessment and evaluation as participant-centered self-diagnostic resources for continuous improvement, developmental innovation, and strategic image management. She moves this agenda forward through a variety of capacity-building strategies using multi-level assessment/evaluation processes to advance a diversity-grounded and equity-minded personal transformation, organizational development and social justice change agenda. That work undergirds her long-standing involvement in creating and sustaining authentically inclusive and vibrantly responsive teaching, learning, living, and working environments that are conducive to success for all. Her work draws on social justice and systemic change research to create meaningful and life-changing interactions among students, faculty, staff and administrators.  
The cross-campus/cross-role incubators for this work was the UW Excellence through Diversity Institute (2002-2009) and the Student Success Institute (2010-2017). Both were year-long weekly communities of practice organized around mainstreaming assessment and evaluation in the service of diversity, equity, inclusive excellence and social justice for students, faculty, staff and administrators.
Dr. Symonette is very active within the professional evaluation community. She has served on the American Evaluation Association (AEA) Board of Directors, as Co-Chairs of AEA's Building Diversity Initiative and the Multi-Ethnic Issues in Evaluation Topical Interest Group and many other progressive change initiatives. Currently, she serves on the AEA Task Force on Evaluator Competencies.  Since 2008, she has also been serving on the Joint Committee on Standards for Educational Evaluation--initially as AEA's Representative and now as an At-Large member. Hazel is an active Fellow within the University of Wisconsin Teaching Academy.

---
PROGRAM STAFF
---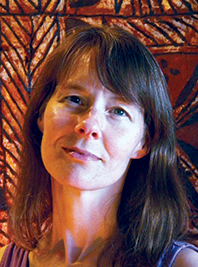 Kimberly Kile, Ph.D., is the Program Manager for the LEAD Center, managing both the Center, and grant-related projects and activities. As the Program Manager, she leads educational, professional development, and outreach activities. She is passionate about the student experience in post-secondary education and uses her expertise in student learning and development, curriculum development, faculty development, and implementation strategies as a framework for success. For over two decades, she has served students, faculty, and staff within diverse institutions, including a technical college, a private liberal arts college, a state comprehensive institution, a research university, a central administrative office for a state system, and a nationally-ranked teaching hospital. She is widely regarded within the University and across the state for her communication, collaboration, and relationship building skills. Dr. Kile holds a Ph.D. in Educational Leadership and Policy Analysis from the University of Wisconsin-Madison and a M.S.Ed. in College Student Development and Administration from the University of Wisconsin-La Crosse.
---